Our book asks you to imagine a work environment that operates with a singular focus toward a clear vision of success. Imagine being energized by going into work and coming home feeling fulfilled. What would it take to make this a reality?
You can purchase a hardcover version of our book right on our site or a digital version off Amazon. You can also have a free sample sent to you by entering your email below.
THINK3D DIGITAL DOWNLOAD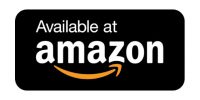 Click the button below to download a digital version of our book off Amazon.
Testimonials
This book is phenomenal! It's the first strength in leadership book that I have read that covers all aspects of the human's need to excel in their lives. Have you ever wished that someone would read all of the books on leadership and personal development and put all the key points together while helping you create a mindset of excellence? If the answer is yes then this is a must read! Although the book is directed towards a specific intent to grow your leadership skills, every person can and will benefit from the knowledge shared. Whether you are looking to strengthen your leadership skills, help lead other leaders, establish a stronger mind set of personal thinking, analyzing if you are working at the right company to fit your developmental needs, or looking for the right company to seek employment, you will find what you need here! The authors have truly combined the knowledge of leadership available in this one powerful writing! I am excited to share this book with others and watch as they excel in many areas of their life after taking the authors structured suggestions! I would like to take the time to say we'll done and thank you for the knowledge to both authors!

Mary Kay Independent Sales Director

Think 3D delivers an inspiring message with clarity and passion, and displays a keen understanding of the fundamental drives which we all share. Whether you are a manager, an executive or just in search of something more from your work-life cycle, you'll see yourself in their examples and be challenged by thought-provoking questions. And by the end you'll have to question, "why not me?" An incisive, savvy read that has its finger on the pulse of the modern business environment.

Business Training Consultant