Developing Tomorrow's Leaders, Today
We believe that to change our future, we must start building the foundation now.
In our world today we're not short on problems, and we're not short on opinions. What we are short on, is participation. We are short on leaders – strong and empathetic leaders that can solve complex issues and bring people together. Leaders who are inclusive and transparent.
Leaders like this don't occur naturally, they must be developed.
Interested? Apply for an LOT Cohort today!
The Fall 2023 Cohort is already underway and we aren't accepting applications at this time.
If you want to learn more about LOT and get in touch with us, click the form below!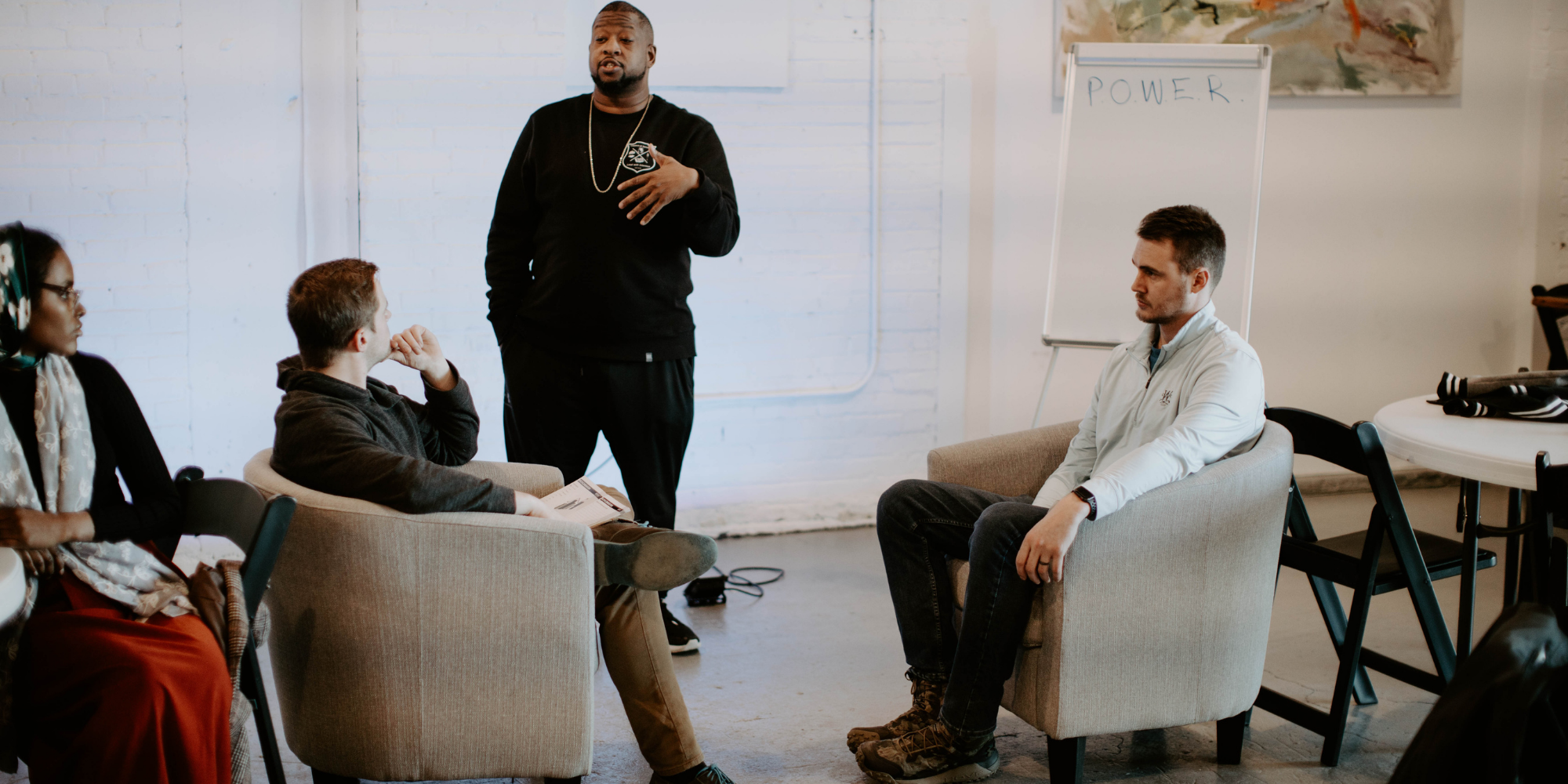 Everyone can be a leader.
Leaders of Tomorrow was founded to close the gap in leadership that exists today.
We believe that leadership is the ability to influence others, that everyone has the potential to be a leader in some capacity and that everyone deserves the opportunity to better themselves and others.
Through a 12 week program focusing on skills, relationships and confidence, we are developing the next generation of leaders to go out and make our community a better place for years to come.
Honest, vulnerable, growth.
Angela entered the Leaders of Tomorrow program open to growing and learning in new ways, but she didn't expect to be challenged to grow and be vulnerable in the ways that she was.
Now on a path as an engaged leader at work, and engaged member of her community and an outspoken advocate for mental health awareness and mental health services, Angela is making impact in her community as a Leader of Tomorrow.
"More than a management course"
If there's one frequent trend we hear from Leaders of Tomorrow grads, its "LOT was not what I was expecting at all."
And that's by design – we know that in order to truly lead at a high level that you must first be able to lead yourself.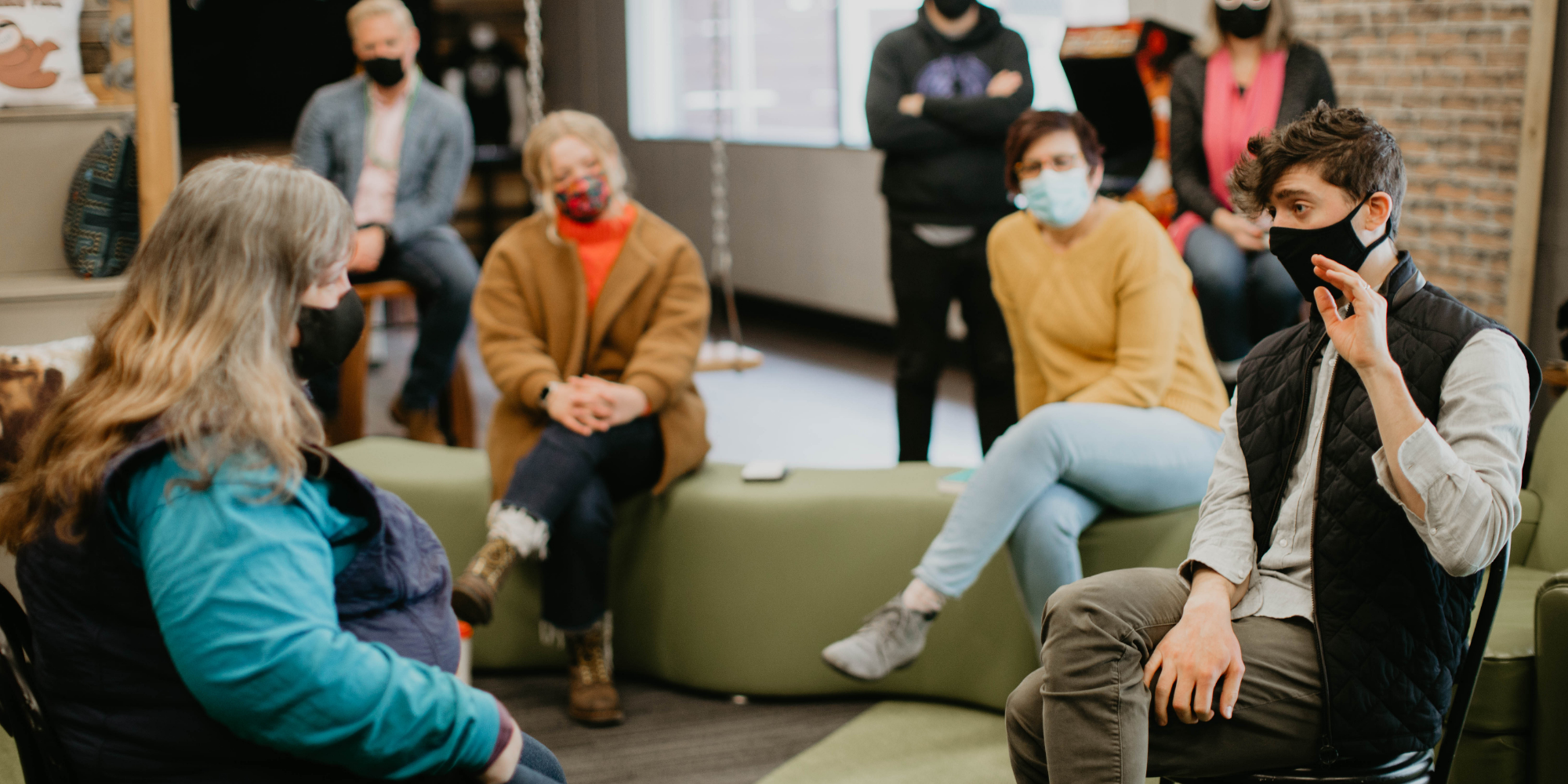 Skills, Relationships & Confidence
Our program is designed to help members grow their skills; primarily in communication, coaching, leadership and personal accountability. We also open them up to the power of relationships and how stronger communities are built through collaboration, value and connections.
Another dimension of our programs goal is to equip our members with confidence. We want them to be confident in their ability and potential as a leader, and not just at work – in their home, their families and their communities as well.
Community collaboration and impact.
Nothing of significance happens without intention. This is something we believe wholeheartedly at Think 3D and we're fortunate to live in a community with leaders who believe the same.
Leaders of Tomorrow has been supported by several organizations and businesses and also works closely with community and civic leaders to mentor, and place our graduates into leadership opportunities around the area.
Unlock your higher potential.
You can be comfortable, or you can grow, but you cannot do both. Success oftentimes lies on the other side of self-discovery and self-improvement.
The LOT program helps people find their inspiration, their personal definition of success and helps them align their vision and their actions to become the best version of themselves they can be.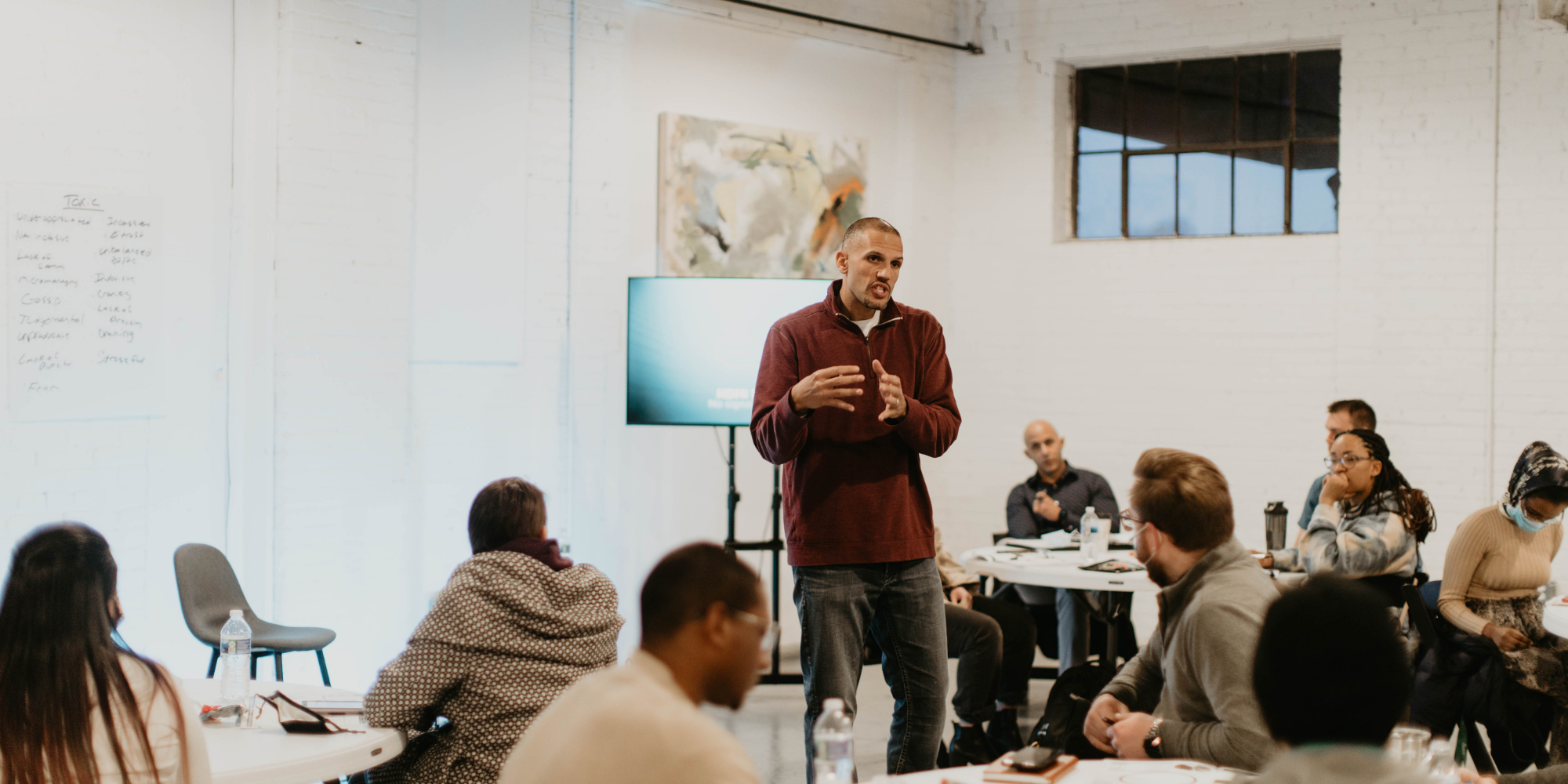 Creating Networks for Change
As our program has grown we've been able to expand the reach of our network of graduates to over 200 members, and our community impact has grown with it. We have now opened up two more LOT program that focus on serving members of our community transitioning out of the justice system, and another serving non-traditional students at our alternative schools.
The impact we're making in the lives of young professionals, students, and the justice-impacted members of our community today, is laying a foundation for a better city and a better reality, tomorrow.
At the end of every LOT Cohort, we host a graduation night where we feature 4-5 of our graduates as speakers.
What we've found most encouraging is the commitment and enthusiasm those graduates have for taking what they've learned and grown in and handing that off to the next generation.
Leaders of Tomorrow Stories
Go check out all of our Leaders of Tomorrow stories on Thinker Networks YouTube channel.
Interested? Apply for an LOT Cohort today!
The Spring 2022 Cohort is currently full, however we are accepting applications for Fall, Winter, and also general applications if you aren't sure when you want to attend yet!