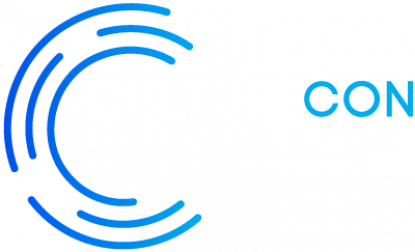 Revolutionizing the definition and expectations of organizational culture.
October 29th, 2019
Sioux Fall Convention Center
Welcome to CultureCon!
Today's organizations are facing unprecedented leadership, personnel and workplace challenges. With around 70% of the worldwide workforce self-reporting that they're disengaged at work, it highlights that this trend of culture isn't an easy task to address. Workplace culture is at the core of the success for any business. When it thrives, it allows all parts of an organization's eco-system to thrive. When even one part becomes toxic or is unattended, the results can be disastrous.
Culturecon Sioux Falls was designed with the direct intention of working through practical and tangible ways that individuals and organizations can work towards building a more intentional culture. Simply put, a better culture is better for everyone.
This single-track conference will be highly engaging with a very specific and targeted focus for the participants and businesses to leave empowered and equipped with tools to impact their organizational culture. We invite you to be a part of the change that is happening in our work spaces.
Jennifer M. Reecy
First National Bank
Jennifer M. Reecy serves as the Chief EmployeeExperience Officer (CEEO)at The First National Bank in Sioux Falls. Through a diverse career path, Jennifer brings a depth of leadership, coaching, and consulting experience in multiple education, government, tribal, privately owned and publicly traded businesses and industries.Jennifer is responsible for the oversight and execution of the Bank's Employee Experience function, including developing business strategies and providing leadership as the Bank strives to grow and fulfill its mission.
She collaborates with the executive team to champion, build, and reinforce the Bank's culture. She also serves as a key strategist and functional leader by partnering with executive team members across the organization to collaboratively and proactively evaluate and support business needs. Jennifer provides advice, counsel and guidance to create an enduring, highly productive, ethical, engaged, customer-focused and results-oriented-organization.
Kira Kimball
Howalt+McDowell
Kira Kimball serves as the Chief Innovation Officer for Howalt+McDowell Insurance, a Marsh &McLennan Agency, where her primary goal is to develop strategies to create an unfair competitive advantage for her firm and team. Through disruption, risk-taking and dreaming big, Kira supports growth not only for the organization, but also for the individuals who bring their great talent to the team.Kira believes that knowing who we want to be within our walls as an organization is as important as knowing who we want to be in our community.
Commitment to community defines how Howalt+McDowell wants to show up outside its walls and Kira leads these efforts with fervor. Serving on the board of directors forSoutheast Tech Foundation, Levitt at The Falls, 100+Women Who Care Sioux Falls and volunteering withSioux Empire United Way Emergency Services ImpactTeam, the Heartland House, and The Banquet greatly add to the purpose with which she lives her life.
Lisa Brouwer
POWER Collective
After 20 years of sales and leadership in corporate America, Lisa Brouwer traded her high heels for Harley boots and her briefcase for saddlebags. She now travels a high-octane highway; empowering individuals and organizations to kick their potential into high gear.While working in one of the largest financial institutions in the US, Lisa learned what it takes to fuel success in a fast-paced, ever-changing business landscape. By building and leading a high-performing mortgage team that tripled sales production in three years, Lisa accelerated herself (and her team) to the top 5% of the
company nationwide.
She is creator of the POWER Collective, a heart-centered, results-driven coaching program designed for high-performing women. Lisa is a Certified Dare To LeadTMFacilitator under the direction of author and professor Dr. Brené Brown. She also directs Leadership University, a leadership development program for corporate, business, and community leaders.
Vaney Hariri & Tamien Dysart
Think3D
Tamien Dysart and Vaney Hariri have over 3 decades of combined experience and leadership expertise working for various Fortune 500 companies. Tamien earned his MBA in Business Management from the University of Sioux Falls and spent the last 10 years in senior leadership positions. Vaney has been an active participant in giving back to city, being involved with the human relations commission for 10 years, chairing it for 5 years and was recognized for his great work within the community when he received the Mayor's (Sioux Falls) "Leadership Award" in 2014.  Their workshops and keynote presentations are interactive, inspirational, thought provoking and outcome focused.
Full schedule to be released soon!
Special Thanks to Our Sponsors
We are still looking for sponsors!
Interested in sponsoring this event? Contact info@letsthink3d.com